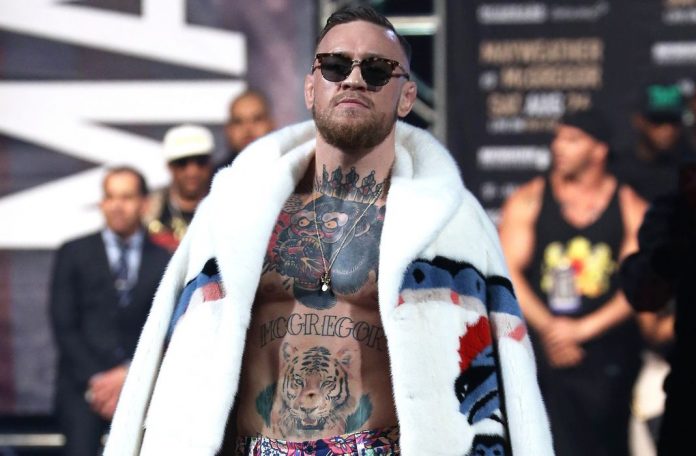 There has been very troubling stories coming out of Ireland over the past few weeks about UFC superstar and Lightweight Champion Conor McGregor. The story states Conor was involved in a bar altercation. Apparently, he hit the wrong man. Conor was, allegedly, at a bar in Dublin, Ireland and went at a young man, but an older man stepped in between them and caught the brunt of Conor's punches. Now, this may not seem like a big deal, but the word is that this older man was the wrong older man to hit.
The man who Conor hit hasn't been identified but is said to have connections with Graham "The Wig" Whelan. Graham is reportedly a convicted drug dealer and known member of the Kinahan cartel, one of the most feared groups in all of Ireland. Some publications have identified this man as Graham Whelan's own father. If that's true that could mean bad news for Conor.
The Irish Sun has reported that the Kinahan cartel has put a $1 million bounty on McGregor. The paper refers to Graham "The Wig" Whelan as "an extremely dangerous individual who is well connected."
Now, I'm writing this just to bring some attention to it and to keep our PerSources readers informed. Who knows what is real in this and what is fabricated? I believe McGregor was involved in a bar fight, because there are social media posts from people in Ireland talking about it. Does that mean he's wanted by the mob? No. Does that mean he has a bounty on his head? No. Is it possible? Yes. Do I think the Irish mob is going to kill Conor McGregor? No.
Conor has started to get to big for his own good, in my opinion. He acts like he's bigger than the sport of MMA itself and that the UFC will crumble without him. Yes he is the biggest star out there and deserves everything he gets, but no one is bigger than the sport they're playing. The sport was here before him, and the sport will be here after him. So is it far fetched to think he walks around bars in Ireland the same way? I think it's very believable that Conor could feel untouchable in Dublin and act recklessly unafraid of consequence. He has spoken openly about being involved with gangs in Ireland and having friends and associates in gangs. So, the more you look into things, the more you can seem how it could happen.
Conor responded to the Irish Sun Times on Instagram by posting a picture holding the paper upside down with the caption "don't read the paper. MAKE THE PAPER".
One thing is for sure, Conor will be Conor. Love him or hate him, he is and always will be "The Notorious" Conor McGregor.