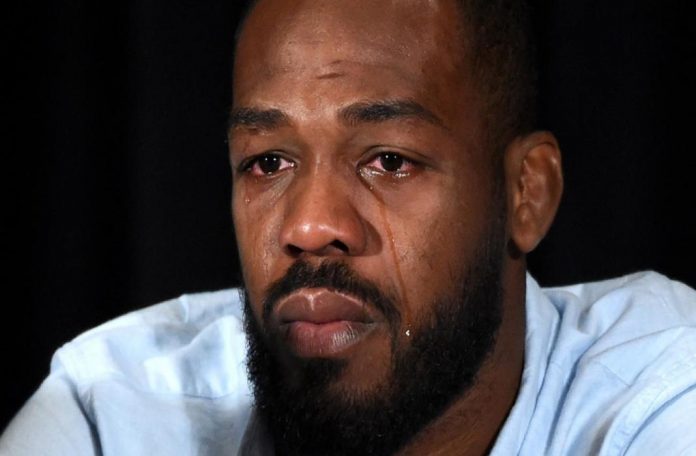 The California State Athletic Commission held a hearing to determine their punishment for Jon Jones failing a drug test the day before his last bout against Daniel Cormier. The CSAC unanimously voted to revoke Jones' license and fine him $205,000. This, however, doesn't mean we've seen the last of Jon "Bones" Jones, or even that he won't be fighting this year.
Executive officer Andy Foster, even after upholding the suspension, seemed to be on Jones' side somewhat. They told him that they agree that it doesn't make any sense that the fighter would take steroids the night before a fight. Foster also said that he even believed Jones, but with a lack of evidence to support it, the commission had to uphold the suspension. He's eligible for reinstatement for in August.
The commission's stance was basically that they are upholding the suspension, but they won't be the reason that Jones can't fight. He's still facing a four-year suspension from USADA which is really the one that matters. Jones is facing arbitration and is still strongly claiming that he's innocent. His claim is that a tainted test is what's responsible for his suspension. Andy Foster hinted at the fact that if the USADA suspension is overturned or dropped, maybe the CSAC would revisit the case as well and allow Jones to compete. Jones came out with this statement after the hearing.
I want to thank csac for taking the time and hearing my case, and executive officer Andy Foster for saying he believes me.

— Jon Bones Jones (@JonnyBones) February 27, 2018
The questions circling around Jones are non-stop. They range from "will he ever fight again?" to "will he fight this year?" I'm not sure anyone really knows what the future holds for the greatest MMA fighter anyone has ever seen. It seems some people have a pretty good idea that we'll see him sooner rather than later.
Even though Jones is basically the kid who cried wolf at this point, just maybe he's telling the truth this time. Just maybe his test was messed with and inaccurate. Just maybe USADA will drop everything, and Jon Jones will be back before the end of 2018.
Then the question becomes: who fights Jon Jones? The obvious answer that first jumps to mind is Daniel Cormier. To have Jones come back and beat DC for the third time and get his belt back which was taken from him once again would make sense. But that's not the fight I think will get made.
If Jones is able to fight this year the man he will be fighting is Brock Lesnar. Lesnar vs. Jones was the megafight the UFC wanted to make immediately following Jones win over DC. With Jones failing a drug test, it blew the chance for the highest rated PPV event in UFC history. With rumors everywhere, it seems it may not be out of the question. Everyone saw Brock Lesnar and Dana White arm and arm on Dana's Instagram, which only means one thing, Brock Lesnar is going to be fighting in the UFC in 2018.