With All-Star forward Paul Millsap out of the picture, the Atlanta Hawks are in full swing of a rebuild with one person who will take the keys to the offense. The 6'1″ guard from Germany, Dennis Schröder is more than likely to be the franchise player moving forward!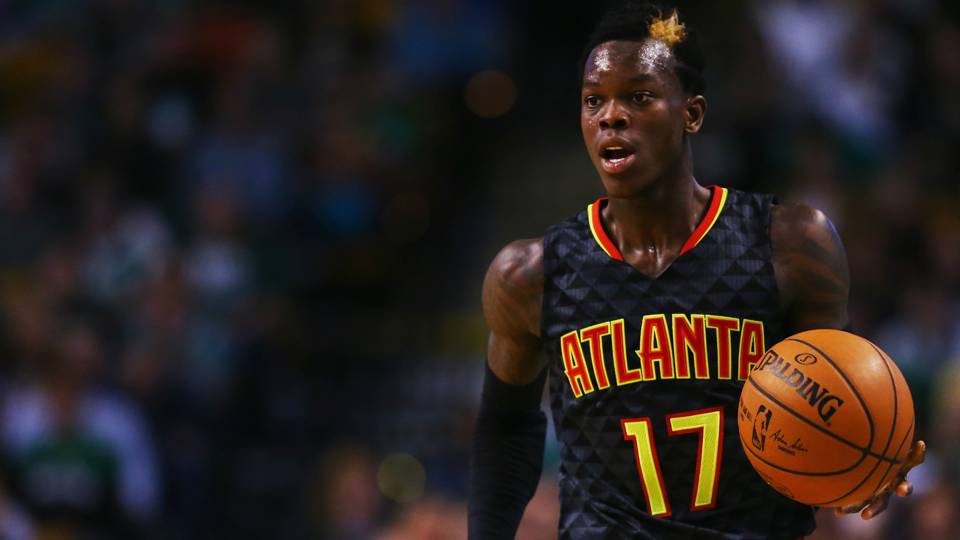 Schröder has been with Atlanta since 2013 where he's played behind Jeff Teague and Lou Williams. Over the years, his minutes have increased and with time his performance on the court took the league by surprise. He's been able to put up 20+ on multiple occasions during the season. His top-end speed is one of Schröder's best skills and most guards around the league can't match him step for step. He's coming off the best season of his career, averaging 17.9 points to go along with 6.3 assists. Add on the his durability, which caused him to miss only three games.
His production on the court is something that we shouldn't shy away from, but Head Coach Mike Budenholzer loves Schröder. Budenholzer flew out to Hamburg, Germany to visit with the 6'1″ guard, and the chemistry between the two keeps getting stronger. The playoff "beef" between Schröder and John Wall is a prime example. Coach Bud wants Schröder to be like San Antonio Spurs Forward Kawhi Leonard who's humble and reserved.
All the way from Atlanta to Germany Coach Bud visited me yesterday in Hamburg !! Had great Dinner & talked about a lot of things@ATLHawks pic.twitter.com/Y72oIjvblR

— Dennis Schröder (@DennisMike93) May 18, 2017
The confusion in Atlanta is coming to a halt, and the rebuild is more than necessary for this young squad. Being told to lead a team will be difficult for the 24-year old. While another shot at making a playoff run could be nearly impossible for a couple of years, if Schröder gets his act together and management can make some moves within the next few years, the Hawks will be back and better than ever. I expect BIG things from Dennis Schröder this season!
Follow me on twitter for more sports news @Jman_Persources