Let's get one thing straight, when it comes to Celtics basketball, if Paul Pierce isn't one of the first names that comes out of your mouth, then you aren't a Celtics fan.
Ever since I picked up a basketball, the first team I fell in love with was the Boston Celtics. I remember vividly when I used to pretend I was Paul Pierce out on the court from dawn until dusk. Pierce defined what it meant to be a Celtic from the moment he stepped foot on the garden floor.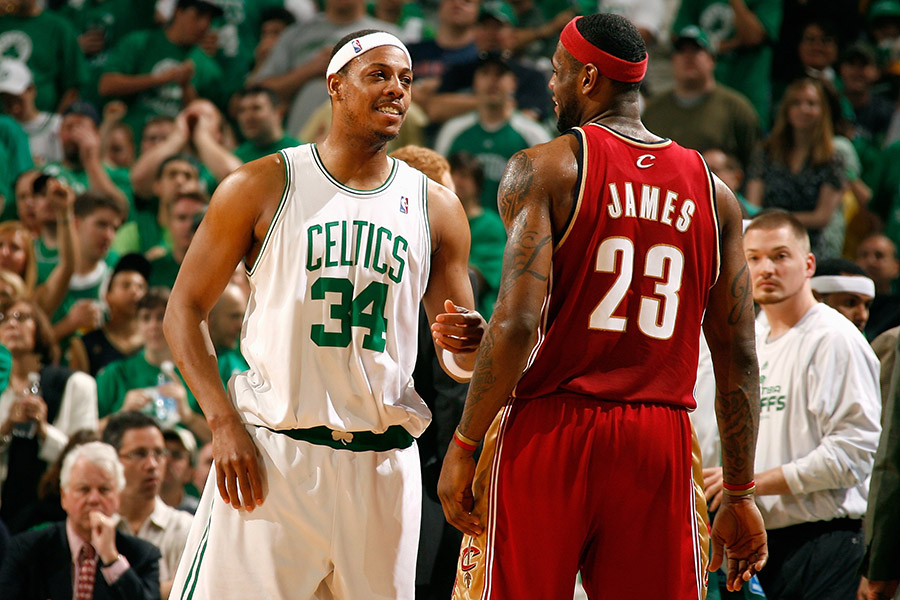 Pierce gave the city of Boston hope for the future, and better yet, he brought Boston and the state of Massachusetts an NBA title in 2008, something that hadn't been achieved in over 20 years. He gave his heart and soul to the city, and he set the bar for up-and-coming Celtics like Isaiah Thomas. So when I hear that IT is potentially stealing Paul Pierce's spotlight I'm a little taken back and a bit insulted by the statement.
Pierce spent 15 NBA seasons with the Celtics. Those teams had a lot of ups and downs trying to build his career within a struggling team. He had multiple opportunities to leave, but he didn't. He stuck with the franchise through the tough times and helped build one of the best teams in NBA history. Pierce was the reason people became Celtics fans and brought Boston back to its championship form. With Doc Rivers and Pierce, they implemented that blue-collar system that is currently being implemented by Brad Stevens.
I.T. came in after a few years under his belt, put Boston back on the map, and even put his job before his family, as we saw in the playoffs against the Washington Wizards. He played great throughout his time as a Celtic and even proved to everyone that he was a Celtic for life. With all that he did for the city in his short time, his resume doesn't match-up to Pierce. Yes, Danny Ainge parted ways with him, but there was a reason why Paul Pierce was a Celtic as long as he was. No one brought a city closer together than The Truth.
Paul Pierce's determination and dedication to Boston is something we all need to sit back and appreciate:
Overall, I love I.T. as a player. If he had still been in Boston, the team could look completely different right now, for better or for worse. It isn't fair to compare careers as a Celtic when the debate isn't even close. Paul Pierce will forever be one of the greatest Celtics in history.
Happy New Year Persources family, for more sports news and debate follow me on twitter for @JMan_Persources