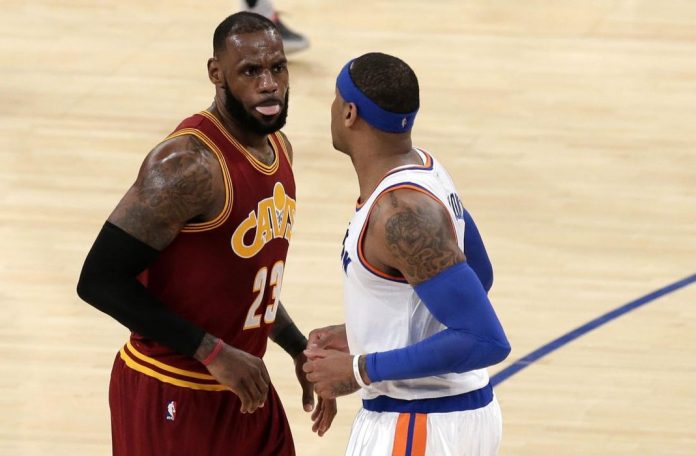 Athletes make bold claims all the time. This time around LeBron said he was the King Of New York. Let's take a deeper dive into this proclamation.
LeBron's "King of New York" statement came following a 104-101 comeback win against the New York Knicks. People were going off on LeBron. but wait a second, isn't LeBron the King of Akron in the 330? This raised an interesting question. What makes you the King of New York in basketball? Well, for this discussion, you need to have the best averages in Madison Square Garden and a good winning percentage. So, for the sake of a basketball argument, you must be the best performer at MSG. Regardless of if you played for or against the Knicks in MSG.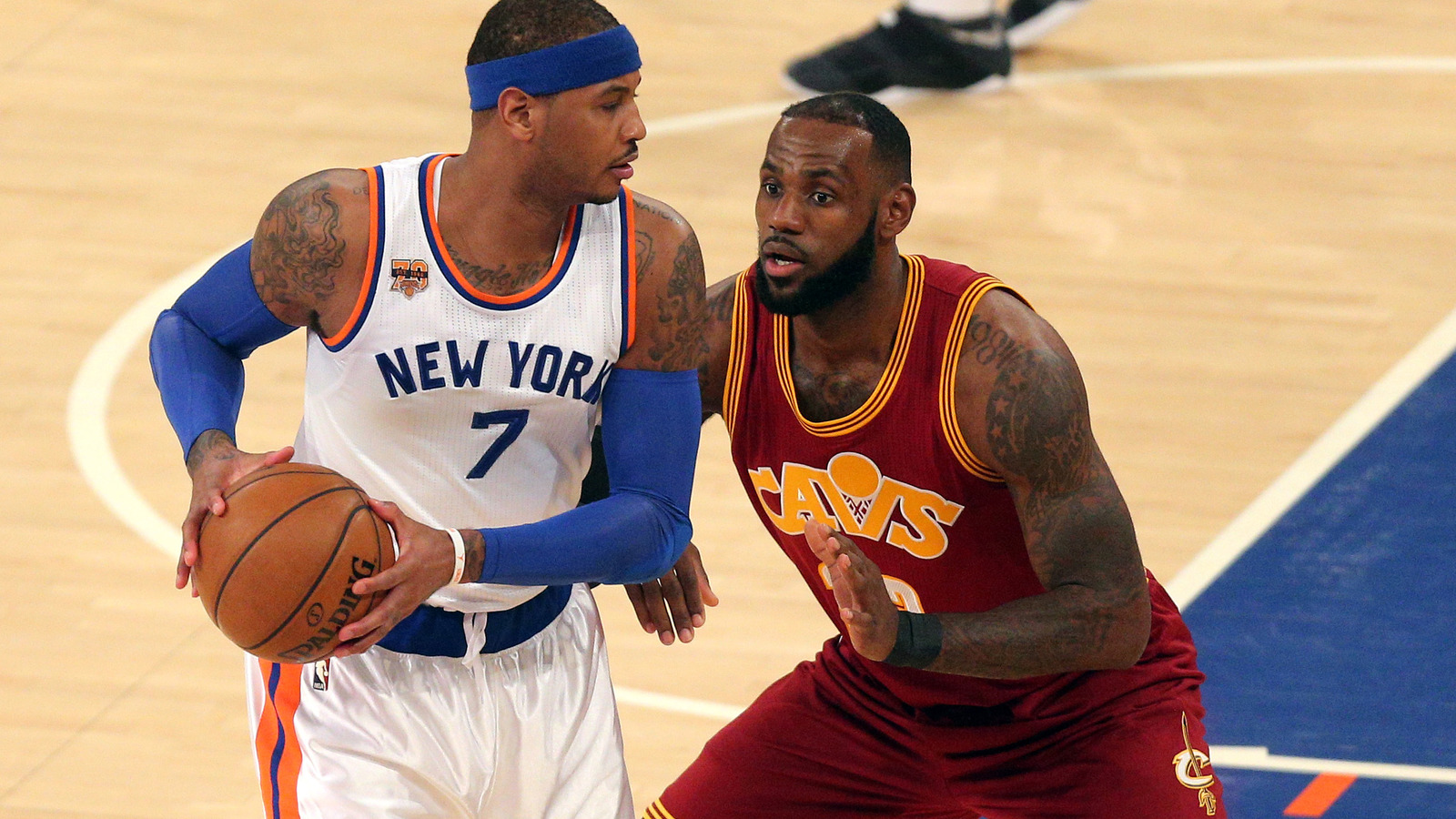 What led up to this claim?
A quick recap, LeBron said in a post-game interview that the Knicks should have taken Dennis Smith Jr. over Frank Ntilikina. Following that, Enes Kanter said on twitter that the Knicks like what they've got, and LeBron said Kanter always has something to say. The Knicks faced off with the Cavs, and a scuffle broke out involving LeBron James, Frank Ntilikina and Enes Kanter.
The Facts
After hours of research, countless mathematics, and some headaches, I have compiled all the evidence I need to Prove LeBron may never be given the King of NY. However, he is the King of Madison Square Garden. I know this may get many Knicks fans mad. Also if Michael Rappaport sees this he will post an Instagram video telling me how if this was 1996 they would rob me if I was in the subway. Hear me out before the outrage.
Here are the averages of the three of the greatest players of all-time and two all-time great Knicks.
Averages in Madison Square Garden
Patrick Ewing- 22.6 PTS 10.5 REB 2 AST 50% FG% (W/L 414-168= 71%)
Carmelo Anthony- 25.3 PTS 7.2 REB 3.3 AST 44% FG% 36% 3P% (W/L 114-109= 51%)
Kobe Bryant- 29.9 PTS 5.8 REB 3.8 AST 38% FG% 26% 3P% (W/L 10-6= 62%)
Michael Jordan- 32.1 PTS 6.3 REB 5.2 AST 57% FG% 25% 3P% (W/L 20-19= 51%)
LeBron James- 28.4 PTS 6.8 REB 7.1 AST 49% FG% 34% 3P% (W/L 19-8 = 70%)
Afterthoughts
LeBron James ranks third in points, third in rebounds, first in assists, third in FG%, and second in W/L%. The King ranks in the top three for each category, while everyone else is all over the place. This just goes to show his dominance overall instead of just one area.
As a visitor of Madison Square Garden, he has the best winning percentage at 70%. The King is also shooting the most balanced shooting percentages between 49% and 34%.
Just look at the two closest players which are LeBron and Jordan. Jordan's statistical performances may look good next to LBJ's, but MJ wasn't able to translate these into wins, as he went 20-19 against the Knicks. LeBron is 19-8.
Melo grabs half a rebound more and shoots better than LeBron at the 3-point line, but LeBron beats him in every other statistic. Kobe's only edge is more PPG, then LeBron beats him in every other statistic. Finally, Patrick Ewing out rebounded LeBron, and it's no surprise since Ewing was a Center. Ewing 50% FG has included the couple of threes he shot in his career, so he probably truly shoots around 51%. These are shots within the point line. So, looking at LeBron's 2P% (53%), it's clear to see that he would have that edge as well. LeBron scores more points and has more assists. Unlike Ewing, James has somewhat of a 3-point shot for defenders to respect.
The facts are in front of you, and I've provided every little piece of evidence to show you LeBron is the King of MSG. There are too many statistics showing there is truth in his Instagram post. From a basketball perspective, being the King in MSG makes you the King of New York. LeBron's set a new bar for MSG, but how high can he set it?
Don't agree with me, have a different perspective, or do you just want to provide some feedback?
Follow me @jl2persources on twitter and DM me!