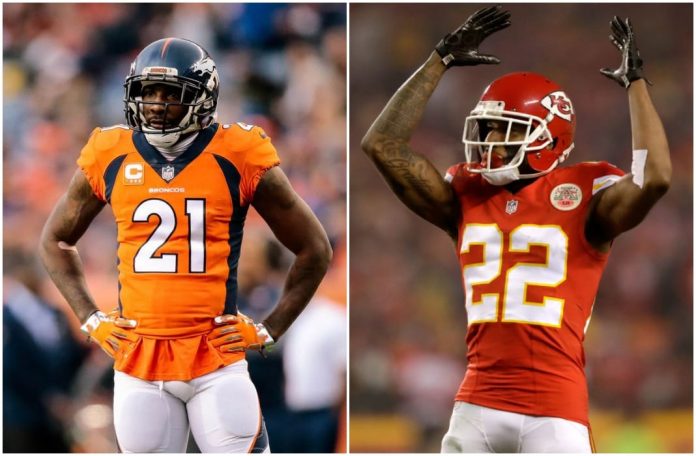 What a week for the Los Angeles Rams defense. First, they trade for Marcus Peters, then they franchise Lamarcus Joyner. To add to the defensive backfield, today they signed former Packers cornerback Sam Shields and make a trade with Denver for Aqib Talib. LA, break out the red carpet for this defensive backfield, the stars have arrived. 
Youth & Experience
In trading for Peters, the Rams added one of the best young corners in the league, just entering his prime. Joyner is the next youngest, who is also at the start of his prime years for a safety. Shields and Talib bring the veteran presence at 30 and 32 respectively. These two will certainly be able to help the younger Peters and Joyner as they continue to make their names in the league.

Proven Talent
The Rams have opted to go with proven talent in the secondary with these acquisitions. Talib has 34 career interceptions, Peters has 19, Shields 18, and Joyner has 3. If the Rams opted to go with Shields and Joyner at both safeties, they would still have two productive corners in Talib and Peters. This could arguably be the best duo in the NFL.
If instead, they wanted a bigger hard-hitting safety to join Joyner, Talib would be the fit at 6'1″. No matter the defensive combinations that the Rams put in the secondary, barring injuries, it will be a very difficult group to throw against.
Busy Off Season
The Rams have been pumping up the defense so far this offseason, and the league year hasn't even started yet. The trade for Talib came just a day after reports were indicating he may be moved to division rival San Francisco. Los Angeles is continuing to steal the baton out of Seattle's hands as the new division favorite.
It's no secret that the Rams are trying to make a deep run, and by stacking the defense, they may be able to. Pairing players like Peters and Talib with defensive coordinator Wade Phillips instantly makes the Rams defense better. It will be a fun season, there's no doubt about that, and the Rams may be right on the Eagles tails. Goff vs Wentz, Rams vs Eagles, a rivalry for years to come.