The World Cup draw is the unofficial start to the world cup season. The draw attracts eyes from all around the world and is the first time we see all 32 teams represented together. This draw would be different from others in the past. FIFA made the decision to change the format but keeping the four pot system. In previous years the pots were split into the top seven teams with the host with the remaining teams separated by confederations. The new system see's the host place with the top seven teams in the FIFA Rankings as of Oct 16th. The remaining 24 teams are sorted by the ranking into the remaining three pots. A much better explantion of the draw can be found below.
The Draw
The draw hosts Gary Lineker and Maria Komandnaya were be assisted by eight former footballers who have been chosen to represent the host nation and seven World Cup-winning teams. Laurent Blanc (France), Gordon Banks (England), Cafu (Brazil), Fabio Cannavaro (Italy), Carles Puyol (Spain), Diego Forlan (Uruguay) and Diego Maradona (Argentina) represent seven of the nations to have won the tournament and Nikita Simonyan will represent Russia. The draw started with hosts Russia confirming their place in Group A with the rest of the draw finishing as followed.
Here they are! The groups for the 2018 FIFA World Cup Russia! 🇷🇺🙌

Which game are you most looking forward to?! 😁#WorldCupDraw pic.twitter.com/CYBTaqkgpF

— #WorldCupDraw 🏆 (@FIFAWorldCup) December 1, 2017
Hosts:
Despite being placed in Plot 1 amongst the best teams of the tournament, Russia failed to get an easy group which would allow them to qualify with ease. They ended up drawing one of the most feared teams in Plot 2 in Uruguay. Along with that, the Salah-led Egypt will certainly cause them problems for that second place. To make matters worse, they were also drawn Spain and Portugal in the neighboring group meaning even IF they make it out of the group, they would most likely play one or the other. In reality, I don't see Russia even making it out of the group so we don't even need to worry a potential Round of 16 opponent for them.- Martin
Group of Death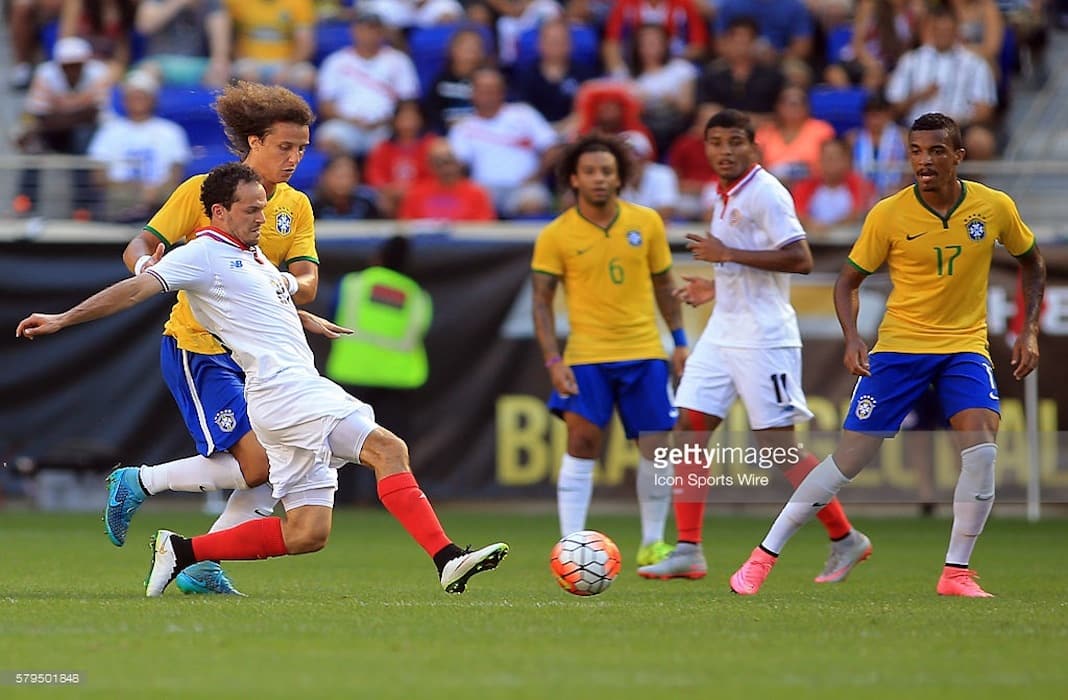 In my opinion the group of death may be a thing of the past with the new format but if I had to pick one it would be Group E. Brazil (2), Switzerland (8), Costa Rica (26), Serbia (37). Brazil are heavy favorites but should be able to find their way through the group stage. They will have competition in Switerland, best ranked team in pot 2, have great experience in a seasoned world cup squad. A strong defense is anchored by goalie Yann Sommer who was impressive in qualifying. Add Xherdan Shaqiri and Breel Embolo up top they could pose a threat to any team.  Costa Rica, quarterfinalist at previous world cup, have a Real Madrid shot stopper Keylor Navas in net. A compact group can score on counter on pose threats to any team. Serbia, an underrated team with big names like Nemanja Matic, Dusan Tadic, and Branislav Ivanovic. Winners of their European Qualifying group, Serbia are physical team that can play defensive and may be difficult to grab all three points. -Cam
Germany's group F is the toughest looking group of the draw in my opinion. The reigning World champions will have to defend their title against a complicated Sweden and an improving Mexico. Sweden is often perceived to be a defense-first style team. In reality, their star-less attack is often overlooked. In fact, Sweden would end up scoring more goals than France in their qualifying group. On the other hand, Mexico has failed to impress under Juan Carlos Osorio. A possession-friendly Mexican side that will, at times, be too patient on the ball and simply run out of ideas in the final third. Though they've made improvements defensively, their lack of structure and personnel in the back line will be something that fellow group members will look to expose. The Mexico vs Sweden game will be the third and decisive game for the group with Germany most likely already qualified. However, don't be surprised if Sweden somehow pulls an upset and takes points away from Germany…. -Martin
Easiest Path to Final
France have the easiest path the tournaments final this upcoming summer. Les Bleus have a favorable group of Australia, Peru, and Denmark, all three needed to win playoff to qualify. The strong team of Paul Pogba and group would have a match up with Argentina in the Quarters and Portugal or Spain in the Semifinals. The hosts, Russia, also drew a favorable group of Saudi Arabia, Egypt, and Uruguay. The group has no clear favorite and Russia could advance to knockout round, and met winner or runner-up of group B. Full path below. -Cam
The unfair reality is that France, one of the candidates to win the World Cup, has been gifted with such an easy run to the semifinals. To start off, I don't see France losing the group. Denmark could give them some trouble but not enough to shake them off the top. Peru can hold their ground against some of the best but I think lack of experience could come back to haunt them. In the Round of 16, France would most likely face Iceland or Croatia out of Argentina's group. Their quarterfinals opponent would be the winner between Group A's winner (probably Uruguay) and Group B runner up (Portugal/Spain). At that stage of the tournament, the big teams can no longer be avoided but if I'm France, I'd much rather play an Uruguay or Portugal than a Brazil, Germany or Argentina. France has the firepower and easy-level path to make the semifinals with little effort. -Martin
Best Potential Round of 16 Matchup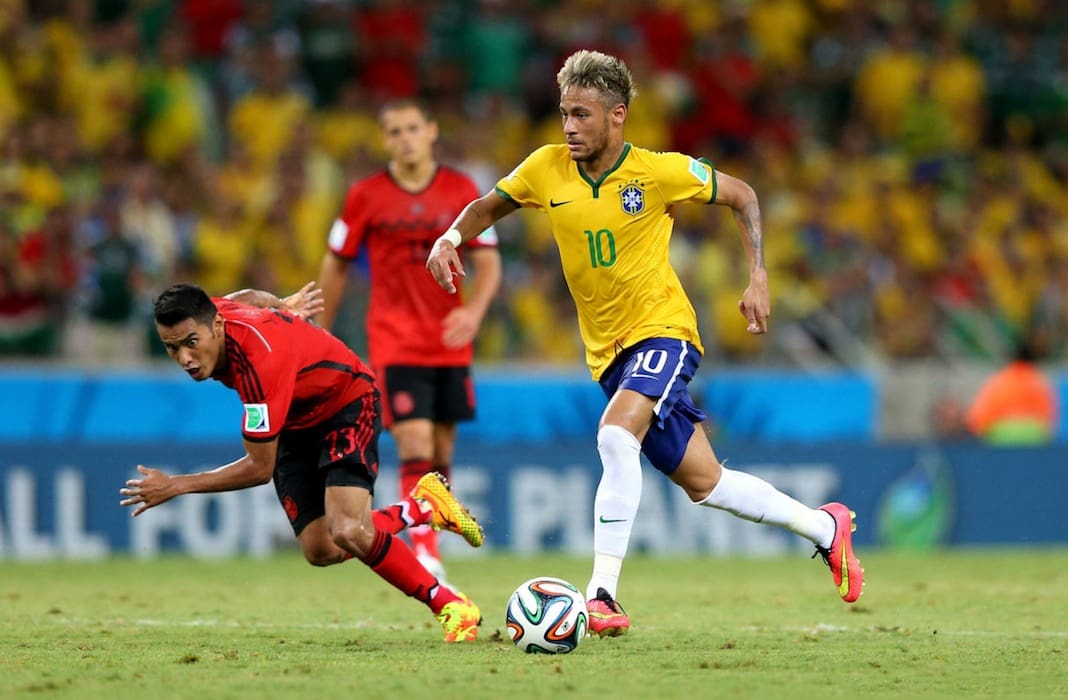 Brazil is expected to win their group and while Group F is very much open for Germany, Sweden and Mexico, it's the Brazil vs Mexico matchup that I'm interested in. Unless Germany somehow turns into the biggest disappointing World Cup holders since Italy 2010, they should win the group and avoid Brazil. Should Mexico advance out of their group, it would give us another chapter of the tremendous Brazil vs Mexico rivalry. Numerous thrilling games between the two while also giving us some blowouts for both countries. They even managed to make their 0-0 draw in 2014 exciting. An attack-friendly Brazil matched up against Mexico's poor defense will certainly be entertaining. Let's not forget that Mexico is more than capable of punishing even the best defenses in the World. A classic rivalry in the knockout rounds is something we always look forward to.  -Martin
Have any opinions on the topic or want me to pick a different topic be sure to comment your thoughts. Follow me on Twitter @CamB_PerSources to join the conversation and keep up with more articles.