IT'S THE MOST WONDERFUL TIME OF THE YEAR
And, no, I don't mean Christmas. The NBA is in FULL swing and the action is really starting to heat up. The Thunder's struggles, the 76ers glory, the Cavs sudden comeback, and James Harden have been all up in the NBA news headlines.
But of course, for Slept On, we're not here for that. We're here for the underdog, the uncovered, and the guys getting it done.
Welcome back.
T.J. WARREN IS GETTING SLEPT ON
Let's get one thing straight right here, right now. The Phoenix Suns are bad. They are sitting at 13th in the Western Conference and have no chance of success this season. However, they're one of the NBA's youngest teams. Just like the NBA sets it up, bottom-tier teams rack up higher draft picks. Thanks to the Suns' prolonged mediocrity, they have racked up several high draft picks. Devin Booker (2015 NBA Draft's steal), Marquese Chriss (freak athlete who will be better than people expect, and a potential future featured Slept On player), Tyler Ulis (little guy, big game), and Dragan Bender (don't really know how I feel quite yet, we'll see) highlight the Suns recent draft pickups. However, between the folds of the current mess that is the Phoenix Suns, there's one player who has silently been having the year of his life, T.J. Warren.
At the beginning of this season, nobody expected a lot from the Phoenix Suns. They are a poorly coached team, who are just trying to return to the Steve Nash glory days. With a future All-Star and All-NBA selection in Devin Booker, the Suns may just reach that level within the next five years. But for right now, they need to get points on the board and try to win at least a few games. T.J. Warren has been the guy (because Devin Booker can't score all the points, right?), and has shown his full-range of talent this season.
T.J. is young, only 24 years old, but he will consistently be lost in the shadow of Devin Booker despite being drafted one year earlier than Booker. Warren has started to break out of his shell, and although he has been a natural scorer, he has become more efficient in his scoring tendencies by straying away from his questionable three-pointer. This increased IQ on the court is one of the many dishes he has brought to the Suns' table this year as a part of the Suns' aggressive building tactics.
HOW DOES HE GET IT DONE?
T.J. Warren's in-game play is, well, interesting. He's not huge (for the NBA), standing at 6'8". He's not a superhuman athlete like LeBron James and he lacks superhuman strength as well. Yet he can say he is somewhere in the middle in both respects. The one thing that makes him different from the other players at his position is his jump-shot. Unfortunately, this characteristic, which separates him from other small forwards, is not a positive trait. He's currently shooting 12.5% from three. 12.5%. Even Lonzo Ball shoots a higher percentage. However, this season has looked positive for Warren in the respect that he has stopped shooting so many threes. Some low-quality shooters try to improve their jumper, but Warren just stopped using it. He already took less than 100 threes per season, and this season he's projected to finish right under his usual mark.
His scoring ability lies almost solely on his hustle and driving layups. To be honest, he can keep doing it for all I care. Despite shooting that painful 12.5% percent from three, his FG% is still almost an even .500, a very respectable number. His gifted athleticism has been the key to be able to finish off the drive, and his strength helps him finish against the stronger centers in the league. One of the most beautiful things about the way T.J. Warren plays the game is his ability to back-cut. For the guys who may not know what a back-cut is, let me help you out with a definition from the good ol' Jordan Davidsen Dictionary of Sports, which defines a back-cut as:
"…the act in which a player on offense makes an aggressive sprint to the basket, usually behind his defender. Back-cuts are typically enacted after dragging a defensive player to the three-point line, leaving him behind to catch up. A back-cut is typically followed by a pass to the player enacting the back-cut, leading to a driving layup."
Warren's unique blend of strength and athleticism makes his ability to back-cut a supreme talent. Although lots of people can perform the move in the NBA, Warren uses this talent as an important part of his scoring repertoire and is causing him to have a career year in regards to points.
Warren's distinct play style and abilities to finish at the rim are the highlights of his scoring abilities and are going to be the main reasons that Warren will eventually be a high-tier NBA player. He's a future Suns star, a strong finisher, and of course he's: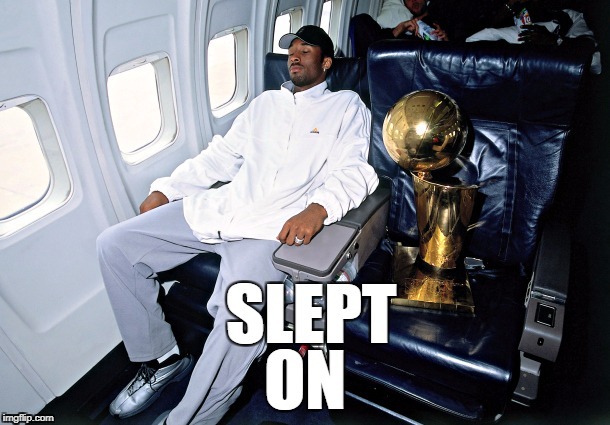 Wanna debate? Wanna recommend who should be next? Hit up my twitter: