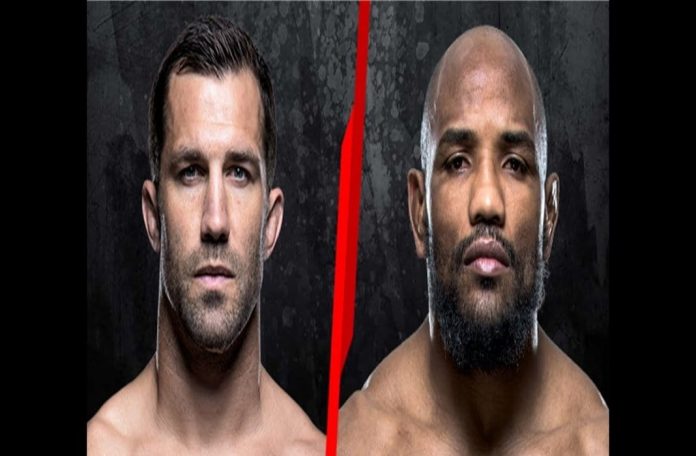 The middleweight division is again thrust into chaos as champ Robert Whittaker pulled out of his title fight against Luke Rockhold at UFC 221. The middleweight division has been without a champion the past few months after Georges St-Pierre vacated the title. Now, with Whittaker down, Rockhold will face Yoel Romero for an interim belt that will be unified upon Whittaker's return.
Rockhold's Advantage
Luke Rockhold has been in this spotlight before, beating Chris Weidman for the middleweight title before losing it to Michael Bisping. His championship experience will give him somewhat of a mental edge over Romero. He knows what it takes to win a belt and can put the spotlight aside.
Rockhold has enough power to stay in the fight against Romero. His championship was won by TKO against Weidman with quite a few brutal strikes. The question is if Rockhold can do more than stay in the fight against Romero, who brings quite a bit of power himself.
Romero's Recent Run
Over his past seven fights, Yoel "Soldier of God" Romero has gone 6-1. His loss in his most recent fight was to Whittaker for the original interim championship. In that seven-fight run, Romero topped Weidman, Ronaldo "Jacaré" Souza, and Lyoto Machida, among others. Those three listed are no slouches, no matter what part of their career they were in.
His loss to Whittaker was by unanimous decision. The two other decisions in his last seven fights were wins against Souza (split) and Brad Tavares (unanimous). Every other win in his career has been by knockout or TKO, so it's very fair to say that Romero brings the power to end a fight.
Return of Stability
I think that Romero has the edge in this fight. I think his power is going to be too much for Rockhold to handle. However, Rockhold knows what it takes to win a title and can certainly trade blows for a little bit. Romero could sit atop the division even after the return of Whittaker. A steady top dog in the division would benefit the UFC and its middleweights.